The Images and the Tale in its entirety can be found here:
http://www.kellscraft.com/KingArthur/KingArthurContentPage.html
Illustrated by Arthur Rackham
How Sir Launcelot slew the knight Sir Peris de Forest Savage
that did distress ladies, damosels and gentlewomen.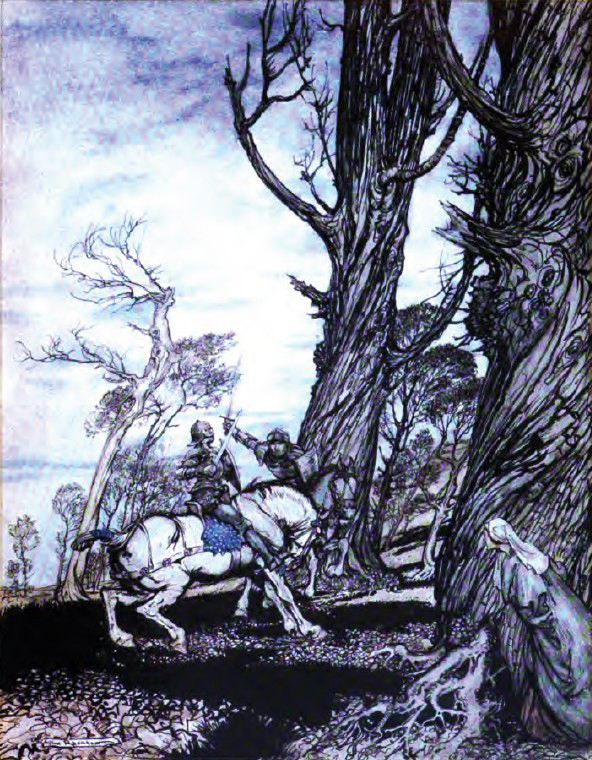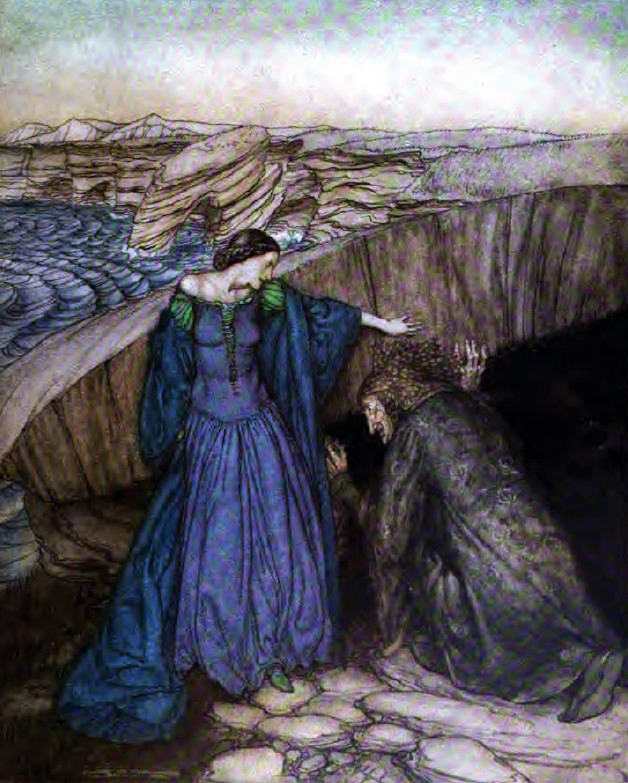 How Beaumains defeated the Red Knight, and always the damosel spake
many foul words unto him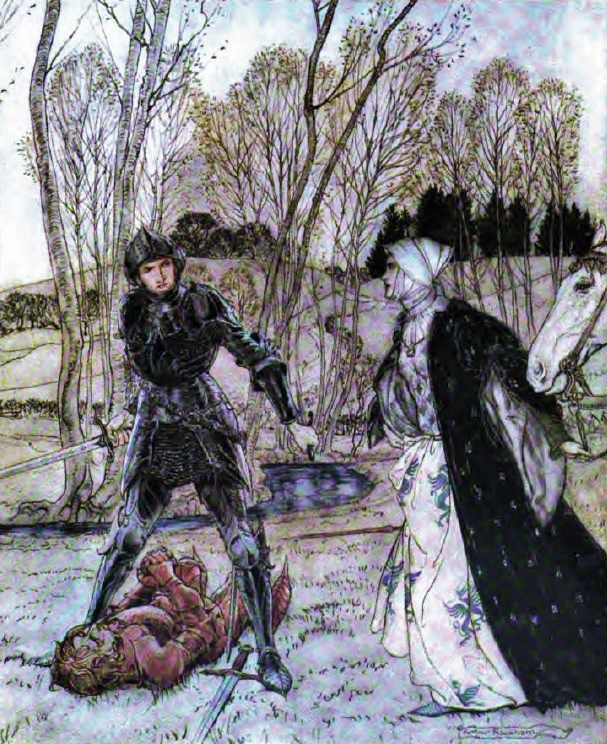 How Tristam and Isould drank the love drink.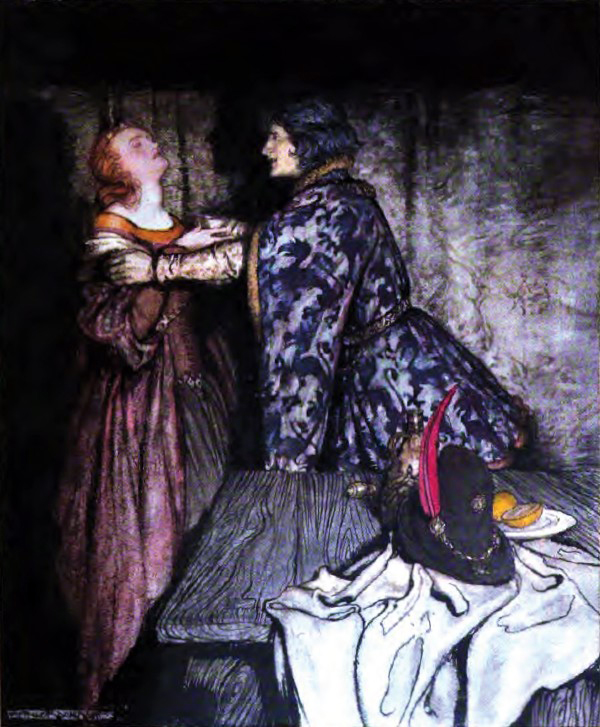 How at a great feast King Mark made came Eliot the harper
and sang the lay that Dinadan had made.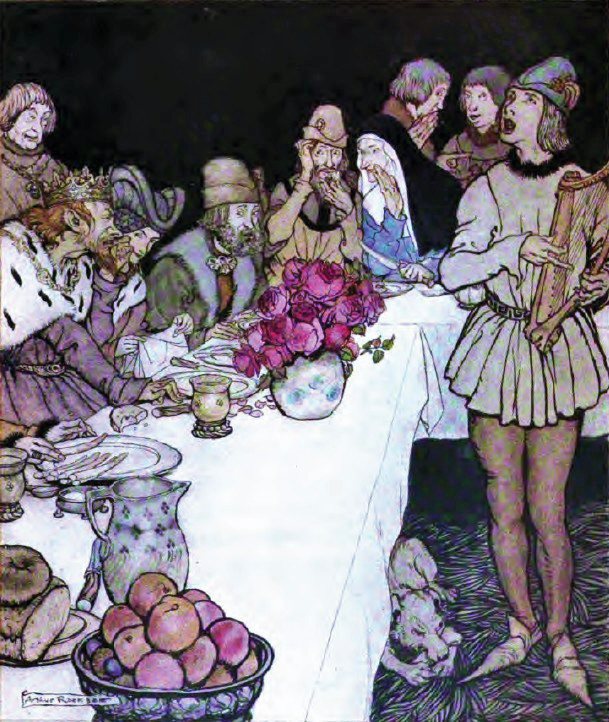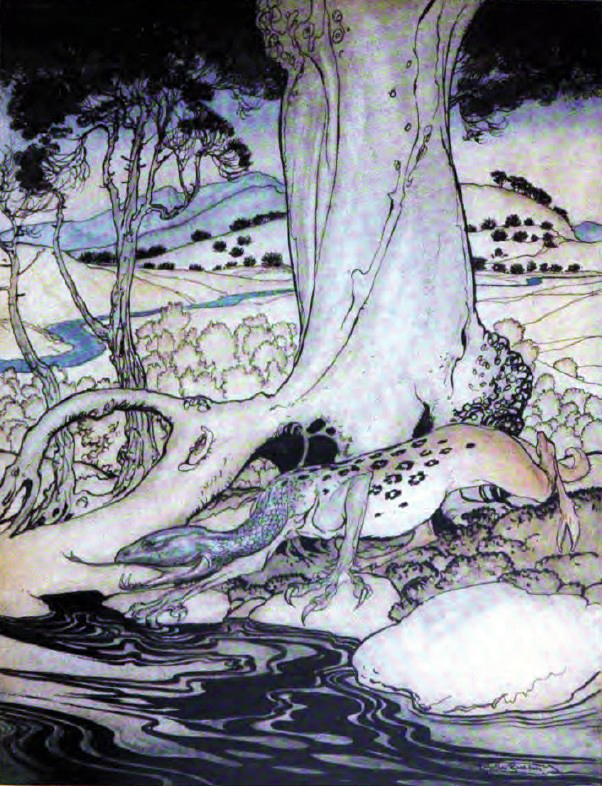 How Sir Launcelot fought with a friendly dragon.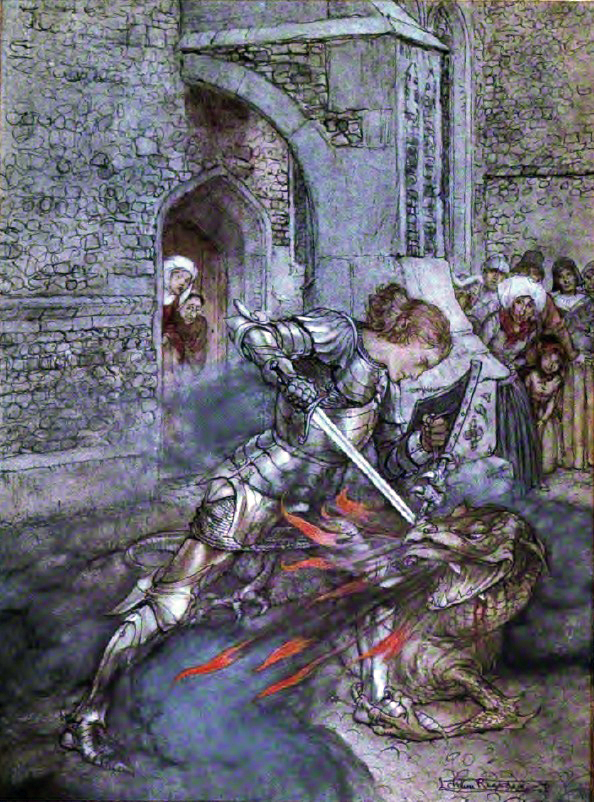 How at the Castle of Corbin a maiden bare in the Sangreal
and fortold the achievements of Galahad.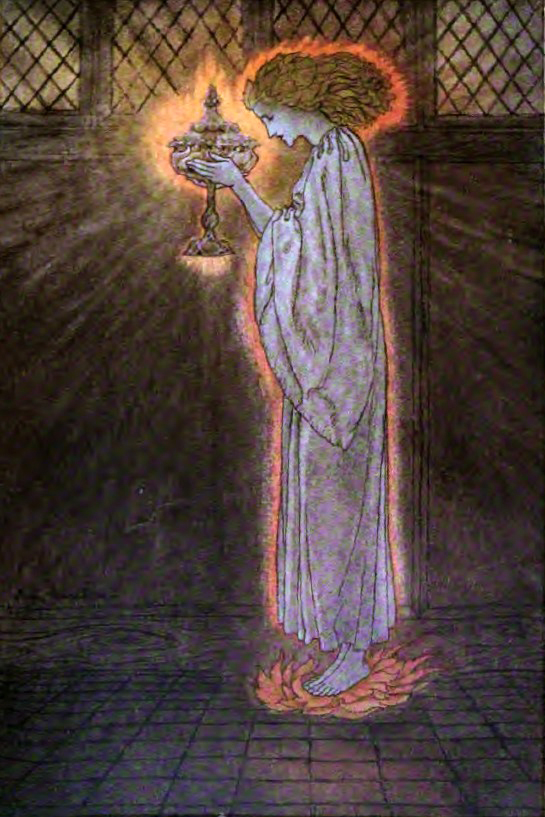 How Galahad drew out the sword from the from the floating stone of Camelot.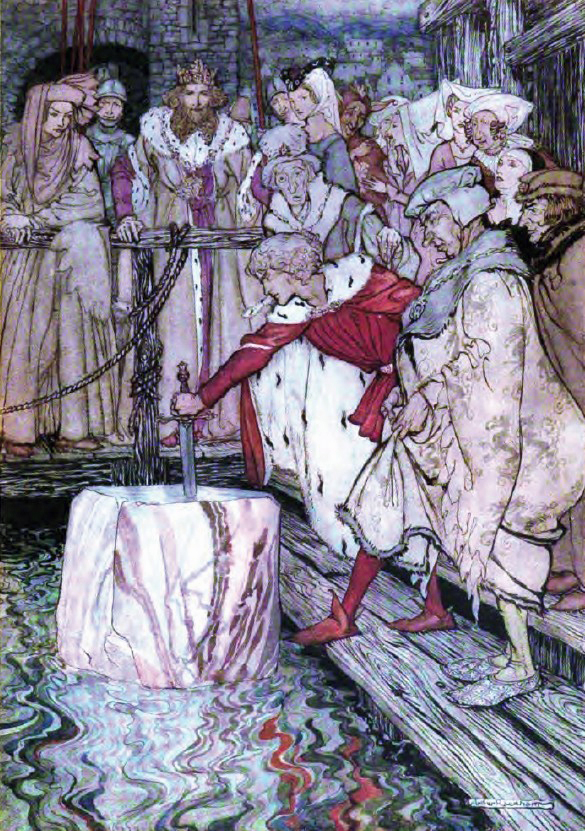 How Mordred was slain by Arthur, and how by him Arthur was hurt to the death